ACTING TOGETHER
TO SECURE EVERYONE'S BIKES
ZERO BIKE THEFT OBJECTIVE
For all cyclists, we aim to tackle bike thefts and vandalism that are booming in every major cities.
Few millions stolen each year in Europe.
As cycling is becoming more and more popular in Europe, bike theft is a real plague nowadays. Indeed, between
2.5 million and 3 million bikes are stolen each year
across the 5 largest European countries: France, Italy, Spain, Germany and UK. There are around 500,000 malicious cases in Netherlands and 35,000 in Belgium. But these are based only on the official figures reported from police records. Reality might be even higher than that.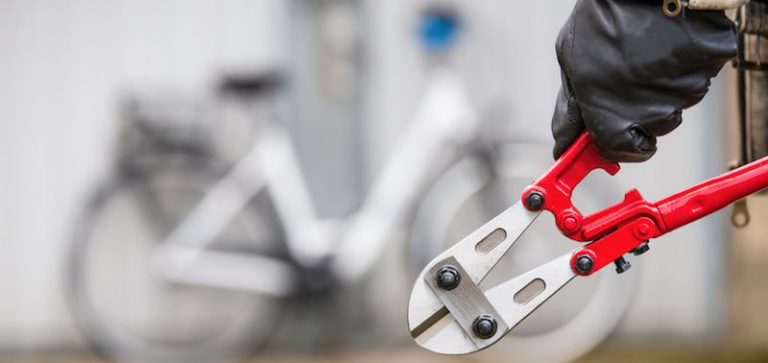 According to surveys over European cyclists, one-third had been victims of bike vandalism or theft. As a result, this annoying situation is alarming, stressful and uncomfortable for all cyclists.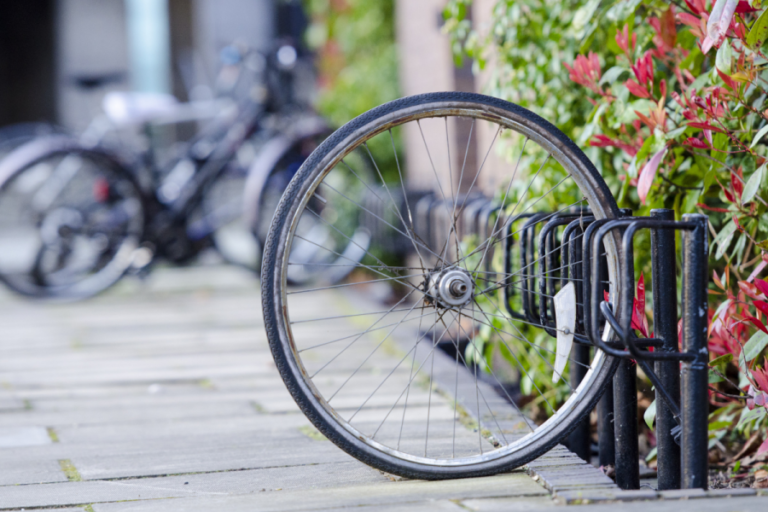 For instance, used by itself, most common basic bike protection accessories available on market such as padlocks are not sufficient enough to tackle this growing distressing phenomenon. Used on its own, they only delay for a few seconds these thefts which can happen everywhere, including inside our home building.

Supporting local and regional initiatives, with a focus on public campaigns promoting bike safety.

Examining and filling specific demands to boost the access of affordable efficient bike accessories to low-income citizens.

Evaluating and granting philanthropic assistance and compensations to help bike theft and vandalism victims.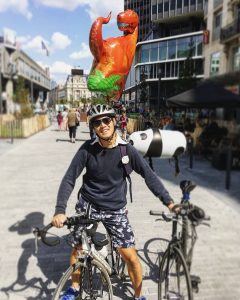 BIKEYS FOR ALL

is a non-profit organization based in the heart of Europe promoting bike protection against theft and vandalism.
Our mission is to contribute to a better and safer society focusing on global interest, social cohesion and impacting actions to serve every cyclists. Bike riders on a daily basis, we are passionate with cycling, we are bike riders on a daily basis.
We love, value and fight for respect, justice and freedom.
|

You can enhance our day-to-day actions...
Webinaires
Local Campaigns​
Risks & Trends
Recommendations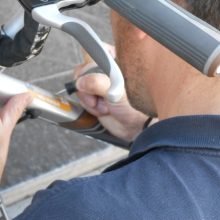 International Bike
Registration Platforms​
Cross-Border Registrations
Bike ID Passport
Stickers & Engraving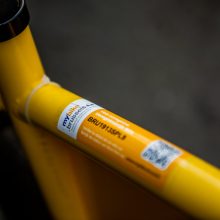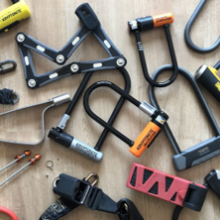 Online Marketplace
Local Fairs​
Circular Bike Accessories
Social Price Scheme
Setup & Demo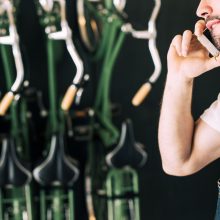 Instant Reporting
Emotional Supports​
Community Vigilance
Bike Theft Alerts
1to1 Talk & Assistance
On-Field Investigations
Recovery Assistance
Online Researches
Local Networking
Authorities Collaborations
Financial Supports
Solidarity Bikes
Discount Vouchers
Replacement Bikes
Victim Funds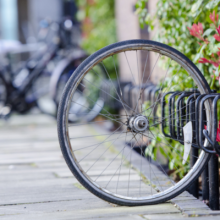 |

Each contribution makes a huge impact
BIKEYS needs your financial boost!
For us, securing bikes means acting for a healthier, more enjoyable and more egalitarian society. As a major player in active mobility in Belgium, the association of daily cyclists demands that the bicycle theft issues to be better taken into account in public policies.
Thanks to your donation, we can fully carry out our representation and advocacy work, set up awareness campaigns in favor of bike safety and support the many actions of our volunteers in the field in order to secure everyone's bicycle.
Donations made to our association are tax deductible.
BELGIAN TAX DEDUCTION
For donations from 40 €,
you will receive a tax certificate
giving the right to a tax reduction
on this donation.
Each member of the team is an urban commuter who has a strong interest in cycling, innovation and entrepreneurship. We believe in the sense of freedom, justice and respect. Fully loyal and committed, our experienced teams provide the best suitable solutions to protect you and your valuable bike. For instance, we work hard every day to deliver a solution-oriented service to support you whenever you need.
Smart, Safe, Simple !